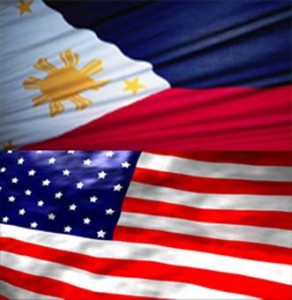 The next step after meeting your future wife in the Philippines will be to make a decision regarding her visa.  I'll share a few basic things I've learned regarding bringing your wife or fiancee back to the United States (I'm not sure how it works with other Western countries).
Fiancee Visa vs Spousal Visa
The fastest way to get her back to the USA would be through a fiancee visa (get engaged in the Philippines then marry her in the USA).  This process usually takes around six months for the visa to get approved.  Once approved you have 90 days to get married.
The decreased waiting time is the primary advantage of the fiancee visa, and this is why many couples decide to go that route.  If you want to be together in the USA as quickly as possible then it is probably the best way to go.
But there are some perks to using the spousal visa which I will describe:
Advantages of the Spousal Visa
The other route is the spousal visa (marrying in the Philippines).  A spousal visa usually takes about nine to twelve months to get approved.  This is slower, but there are a few advantages to it:
*You'll probably find it less expensive to do a wedding in the Philippines and she would probably love to exchange vows in front of her family.
*Once her visa is approved she's further along in the process as far as getting a green card goes (if she enters the country on a spousal visa she'll have her green card within days of her arrival).
*It is easier to verify the authenticity of your relationship–she can get her married name on her passport and you'll give them an official government marriage certificate from the National Statistics Office (NSO).
*You can use a cosponsor/joint sponsor for the affidavit of support.  The US Embassy is much more strict about co-sponsorship for fiancee visa.  Here's why: the affidavit of support filed for a fiancee visa (form I-134) does not really impose any legal obligation on the joint sponsor.  The one for the spousal visa (form I-864), on the other hand, is considered a legally binding contract (the government can sue you and the join sponsor if you use welfare after arriving in the US).
These are just a few more things to consider.
Your wife will need to stay in the USA for about 3-4 years before she can apply for US citizenship.
I'd highly recommend you get the folks at Filipina Fiancee Visa to help you with the visa process.  There are fees involved, but this is one of the best investments you can make.  I've had several interactions with this company and I haven't been able to stump them with my questions (some of which have been quite complicated).
You can try do all the paperwork without assistance, but most of the guys I know decided to get professional help.  The problem is that just one mistake on one line of a form can send it to the bottom of the pile and delay the process for months.  I've had several friends warn me about precision with the paperwork.
I would also advise against trying to get a tourist visa, even after you are engaged or married.  I know of expats living in the Philippines who have tried to arrange for their Filipina wives to visit the States this way (so his wife can meet his family).  Getting a tourist visa is next to impossible, even if the applicant is a spouse of an American citizen. I think you'll find this route to be a complete waste of time.