Years ago I wrote about using a social networking site (Friendster) to help you identify scammers on Philippine dating websites.  It was good advice at the time, but Friendster is now irrelevant for the purposes of doing background checks.  This post is a much-needed update on what works now.
Both the availability of internet and use of social media have rapidly expanded here in the Philippines over the past few years. You can and should use this to your advantage if you are corresponding with a Filipina in hopes of finding love. Here are some suggestions for identifying and avoiding con artists.
I'd first recommend you start with a reputable website for meeting women in the Philippines. I really like Christian-Filipina.com because I think they do the best job of weeding out fake profiles. But there are others you may prefer, so it is up to you.  I would be very careful of free websites, though I have some friends that have used them with success.
You will eventually start communicating with women somewhere other than the dating website. Different sites have their own rules, but most will allow you to exchange email addresses after you've communicated a few times. This is the time to start doing an informal background check.
One of the easiest ways to do this is to check her Facebook profile. You should be able to find pictures of her with friends and family ("natural" pictures, not studio type photos). Search for her profile using the email she gave you, and you should also search her name (to see if she has other profiles). Most people who use the internet will have an account on Facebook, so this can be a good way to verify someone's honesty.  She may not have hundreds of pictures, but you should be able to get a feel for whether or not she is "real."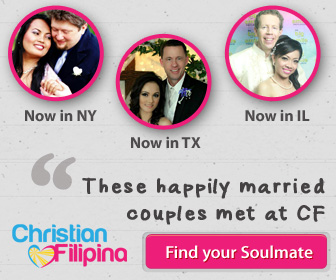 You may also want to check her name/email in other social networking sites like Twitter, Instagram, Youtube, Google+, etc. These are all places where you may find valuable information.
I would also advise you to search both her name and email address in Google (and other search engines). Do an image search while you're at it.
Finally, you should chat with her on webcam using Skype (or a similar service).  It's a huge warning sign if she always makes an excuse for avoiding a webcam.  Voice chatting with her while on webcam is also a good way to see if there's any chemistry between you. My wife and I were in different cities when we first started communicating with each other.  Talking through Skype every day really helped us get our relationship started until we could meet in person.
These steps may not reveal anything, but they are definitely worth your time.  I could have avoided a complete disaster of a "relationship" if I had followed these steps with one of the girls I met online.
I'll repeat a few things I've already said in previous articles on scammers:
*Use Tineye.com and check some of the pictures she sent to you. This is especially helpful if she's trying to scam you with celebrity pictures.  This may help you do a more extensive background check, too (you may find more of her profiles on social networking sites).
*Never send money to someone you haven't met in person.
*Go slow and steady and develop mutual trust over time.