You may wonder if you should spend the money for a Filipina dating/penpal website that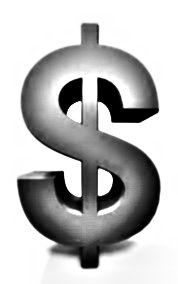 has membership fees or just stick with a free one.  I'll give you my opinion on this, but I'll be upfront about something:  I make a commission if you join one of the websites I mention on this blog (there's really only one I fully endorse now, but you get the point).  You probably already know that, but I just want to put it out there.
I do know of couples who have met through different free dating websites.  But my personal experience with them wasn't so great.  I mainly saw two problems:
1.  Free websites were usually packed with ads, and sometimes the web designers would place the ads in such a way that you'd accidentally click them when trying to navigate the website.  I understand that "free" websites still have to make money, but I found this frustrating.
2.  More importantly, the free sites I used were not managed as well as the paid membership sites and had a lot more scammers.  One of the main reasons I started this blog years ago was to help us good guys avoid being conned or scammed.  But some websites just aren't very helpful as far as getting rid of those who are not sincere.
Maybe there are exceptions to what I am describing, but I'm a little skeptical (the adage about getting what you pay for comes to mind).
This is why I'd recommend investing in a paid membership website if you are really serious about corresponding with marriage-minded women from the Philippines.  I have chosen to specifically promote the Christian Filipina dating website because I believe the owner really wants to provide all his members (guys and girls) with a great experience.  I also appreciate that the website has several helpful blog posts for helping the members.
Fortunately I married my beautiful Filipina bride and haven't had to use any form of dating/penpal website in quite some time.  But I've shared my honest opinion based on past experience.