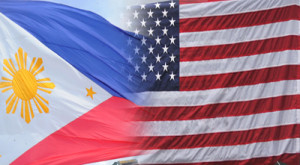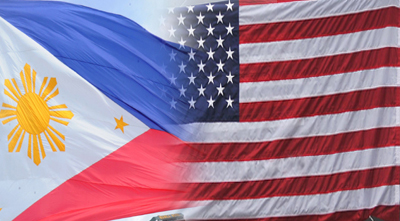 Let's say you've finally made it through all that red tape and brought your wife or fiancee to the USA.  How can you make her feel at home and help her adjust?  I'll share some suggestions I believe you'll find helpful.
Staying in Touch
Your wife will want to stay in touch with her family.  The internet, of course, is very helpful for this.  There are internet cafes all over the Philippines and it shouldn't be too hard for family members to get online and chat with your wife.  Internet access for smart phones is becoming common as well, so her family may be able to communicate that way.
Texting can be done through a program called Chikka.  You can set up an account to send free texts.  Just warn the recipients that responding (from their cell phones) will cost money (it cost more than a regular text message if I remember correctly).
Calling is a different story.  For some reason calling to the Philippines costs a lot more than calling from the Philippines.  You can call a cell phone in the Philippines with Skype if you buy credits but it isn't cheap (the rate is much higher than calling other countries).   You'll also notice the Philippines isn't included on most international calling plans.  I think there are a few different phone cards out there but I've never heard of a definite way to get a really good rate.  You may want to keep calling to a minimum because the costs can add up.
Sending Money
I won't repeat everything I've said before about money and sharing, but your wife will probably want to occasionally (or regularly) send money back to her family.  I normally use Xoom.com for this and I've never had any problems.  It works really well for sending money to a bank account in the Philippines.  Usually when I send money this way the recipient has it in his/her account in under 24 hours.  I think other options are available (picking up the money at a specific location) but I've never tried doing it that way.
Filipino Media
Your wife will be able to get all kinds of Filipino media through video websites like Youtube.  Some cable companies carry channels catering to the Filipino community, especially if you live in a large city or place with a significant Filipino population.
Here's another option that is available to anyone with an internet connection: The Filipino Channel.  You can subscribe to this channel for about 12 bucks a month and watch all kinds of content.  This looks like a perfect choice if your local cable provider doesn't offer some kind of specialty channel for Filipinos.  It would also work well for those who don't want to change their cable service just to get that one channel.
Filipino Food
You'll need to invest in a rice cooker if you haven't already.  She may want to eat rice for breakfast, lunch and dinner just like she does back home.  Larger cities will have at least one Filipino store so she can get some ingredients.  Fortunately, some dishes (like adobo) don't require anything except what can be found at most grocery stores (vinegar, soy sauce, etc).
Filipino Community
Your wife will also find it helpful if she can meet some other Filipina friends in your community.  One way to go about this is search "Filipino American (name of your city/town/state)" and see what you can find.  There are Fil-Am associations all over the place.  You'll eventually discover that people from the Philippines tend to find each other and gather together for social events like birthday parties.
Hope this helps!