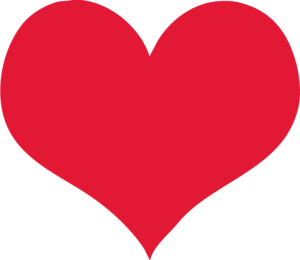 I started this website quite a few years ago and I think it's time for a bit of an update.
I want to summarize (and restate) some of the things I've said already in a longer, more comprehensive post.
Here's your ultimate guide to Filipina dating. I'll share the step you should consider if you plan to meet a woman from the Philippines online.
Step 1: Choose a Good Website
I would personally recommend Christian Filipina because I've communicated with the creator/owner of the website and he's a good guy. I think he really does his best to make sure that members have a good experience. I also believe the name and theme of this particular site tends to draw the kind of woman you want: a conservative, God-fearing Filipina.
I don't believe I ever encountered a scammer on Christian Filipina back when I was still searching for love. Having said that, you will have to take some cautionary steps regardless of what website you use. That brings me to my next step.
Step 2: Watch for Scammers
You'll hear a lot about Pinay scammers of you search about Filipna dating on Google or YouTube. Some make too much of this phenomenon; others make too little of it. The bottom line is that part of your task will be to weed out those who are misrepresenting themselves (usually for the sake of financial gain). It isn't that difficult if you'll just do a few things:
*Do a little social media background check on the girl you are chatting with. She should give you her Facebook information so you can check here profile out. You should see several "natural" pictures–photos with friends, family, classmates, etc. Even those who are not rich tend to be active on social media, so it may be a "red flag" if she directs you to a profile that doesn't have much on it.
There are also several social profile searches you can use: just Google "free social profile search." Search her name and/or email address and you should get some idea of whether or not she is who she claims to be. You may also want to put her email address in Google (or other search engines) and just see what comes up.
*Do an image search. Tineye is a great search engine you can use to find out if a Filipina you want to meet or date is using a genuine picture. If she's using celebrity/model photos you'll see that pretty quickly. You may also want to do a Google image search on her name and just see what comes up.
*Use video chat. Services like Skype are great for two reasons. First, you'll be able to see her and verify that she's a living, breathing woman that looks like the pictures she's sent you. More importantly, I've found that it's much easier to get a sense of chemistry when you are actually talking (instead of typing).  It's kind of the next best thing to talking to a Filipina in person.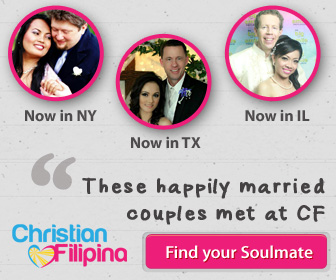 Understand this: internet cafes with webcams are now widely available in the Philippines. If she refuses to do video chat I can promise you she a scammer. It's one thing if she is occasionally unable to do video chat–but don't trust her if she always makes excuses not to be on camera.
*Very important: never, never, never give money to someone you haven't met in person! Don't blame me or anyone else if you ignore this rule and get ripped off. I've heard quite a few testimonies of guys that have started sending money to a girl in the Philippines only to discover that she was using him.  These are the nightmare stories that give Filipina dating a bad name and ruin it for the sincere ones.  Women who ask for money or start giving you "hints" about their desperate situations are not worth the trouble. I would advise you to simply cut off communication if a Filipina asks for money (directly or indirectly).
One more thing: I have found that the scammers who are out for money are usually not that patient.  She'll show her true colors pretty quickly if fleecing you is her only goal.  Scammers lose interest pretty quickly if they find out you won't send any money or gifts before meeting in person.
Step 3: Cautiously Build Friendship and Trust
Let's say you have met a girl that seems sincere and genuine. Chat with her as often as you can and build the friendship. Do not profess your love to her or start making promises about engagement/marriage if you haven't met her in person. You may think you love her, but there are just too many things you will not know without meeting her in person.
In the meantime you can get to know each other through frequent chatting and emailing.
I'll interject something here: you may be wondering how many girls you should chat with at once and how many you should plan to meet. I can't give you a cut-and-dry answer for this. You'll probably start by contacting more than one Filipina and see who responds. I know guys who narrowed it down to one "prospect" before visiting the Philippines. I've known of others who plan to meet more than one and making a decision once they visit the country. Either way can work and you'll have to decide what is best for you. My main advice is just to be completely honest with the women you are chatting with regarding your intentions.
Step 4: Plan to Meet Her Within a Reasonable Time Frame
Let's say you have narrowed your search down and believe you have found the girl of your dreams. I would encourage you to book your ticket to the Philippines and try to meet her as soon as practically possible (within a few weeks). As I've mentioned, this is the only way you'll know for sure she's the right one for you.
I've encountered men who have chatted with Filipinas for months or years without any "end game" in mind: no definite plans to go to the Philippines. Don't do this if you are really serious about love and marriage–go meet her! Don't waste your and her time!
Filipina Dating: Summing it Up
Hopefully these tips have helped you. I feel very grateful to be married to a Filipina and I think there are plenty of lovely, sincere women in the Philippines who would make excellent wives. A little wisdom and common sense will go a long way in finding the right one for you.