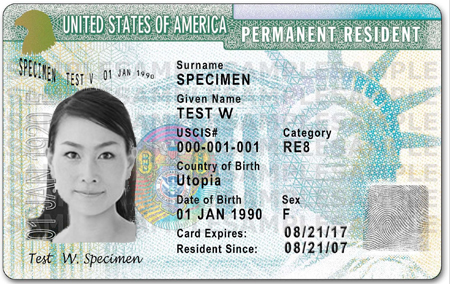 The first (and maybe most difficult) step to living happily ever after in the USA is getting the initial 2-year green card for your wife (I've shared some things about that process in previous posts).
There's one more hurdle awaiting you on your way to her becoming a US citizen: the ten-year green card (or ten-year visa).  You will eventually have to complete an I-751, Petition to Remove Conditions on Residence in order for her to continue living in the United States legally once her 2-year green card expires. (and eventually apply for citizenship).
It's more paperwork and red tape, but it isn't all bad news.
I-751 Application
*This step is not nearly as complicated as the initial spousal/fiancee visa process.  There's no harm in getting some professional help for it, but you may find that it is unnecessary.  The form is fairly simple and straightforward.  You can look for some sample forms online that have been filled out (with fictitious names, of course–just to give you an idea of how it should look).
*Unlike the previous step, you are presumably waiting out this one together.  She should already be with you at this point and maybe you've even started your family (having children).
*Technically the burden of proof would be on the government to deport her–a judge would have to get involved.
*Most filers don't have to go in for an interview if their paperwork is in order.
The only bad news (other than the cost) is that it may take 8-9 months.  The government is backlogged (at the time of this post) and most offices are running behind.  Good thing you are waiting this out together, right?
Here are some tips for the I-751 application:
*You are eligible to apply once you are within 90 days of the expiration of her 2-year green card.  Go ahead and send it once you reach this time frame, but don't send it any earlier than that–otherwise your application will be rejected.
*Documentation: The most important thing you can do to avoid delays is have complete documentation (evidence of relationship) in your initial application.  They may ask for additional information if they aren't satisfied with what you sent.  The instruction form spells out the kind of documentation they are looking for, but here are a few additional ideas that will help:
Probably the most important thing you can do is provide copies of a Power of Attorney (POA), Living Will, and Last Will and Testament with you and your spouse listed as each other's beneficiary or POA. If you don't have any of these forms you can buy them at a place like US Legal Forms (the "Dave Ramsey special" is a good deal), fill them out, and get them signed/notarized.  You can go to an attorney if your will is more complex.  I'm not saying you have to include these, but legally binding documents like this are strong evidence that your lives are intertwined. Birth certificates of children would also be very strong evidence if you have already started your family.
Provide evidence that joint bank accounts or credit card accounts are still active.  Just showing them a copy of a check or bank card with both of your names on it isn't quite enough.  Print out a few months' worth of transactions and include that with your application.
Include proof that joint insurance policies are paid for.  You can ask your insurance company to email a letter to you or (easier still) print out a transcript of your payment history.
You can order IRS transcripts online a few weeks before you put your information together.  These are considered authoritative in terms of evidence that you filed jointly (and paid your taxes).  Ordering them online also saves you the hassle of having to make copies yourself.
Make a cover letter with a list of all the evidence you are including with your application.
The government can still ask for additional information (or even for an interview), but following these steps will probably minimize the chances of that happening.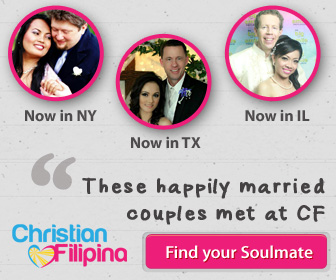 After you apply your spouse will be required to go to a local office for biometrics (finger printing, etc.).  This happens pretty quickly (within a few weeks after your application).  You'll also receive an official government letter stating that your spouse's green card has been extended for one year.  Hang on to this letter because it's the only legal proof you have of her legal immigration status while you wait for application to process.  She would have to carry this letter with her if for some reason she needed to leave the country and get back in.
You probably won't hear anything from the government for a while after the letter and biometrics appointment.  You just wait for their decision.
Once the petition is granted your spouse will have almost all the rights of a US citizen (she can't vote, but almost everything else would be the same).  You're set for the next ten years and you can apply for her US citizenship once she's eligible.
See Also: Helping Your Filipina Spouse Adjust to the USA