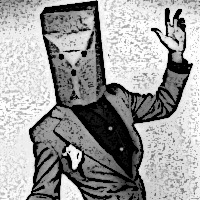 My name is Joe.  Well, not really.  I chose this nickname because "hey, Joe" is a very common greeting for Westerners who live in the Philippines.  It comes from America's former military involvement with this country (G.I. Joe).
I'm a Western man (American to be precise) who is married to a Filipina.  I have spent a great deal of time in the Philippines and I'm fairly familiar with the life and culture of the Filipino people (though I'm still learning).
Why am I using a pseudonym (false name) for this blog? There are a few reasons:
1. I want complete freedom to be as honest as I possibly can.  Some people (both in America and the Philippines) are sensitive about the whole phenomenon of Filipinas marrying Western men.   You can read this blog and decide for yourself if you think I'm being fair and respectful of Filipinas, the Western men who marry them, and people in general.
2.  It's a little easier for me to manage my life if I have a separate email account and social networking profiles specifically for this blog.  I check the emails from this blog when I'm sure I'll have time to respond to my readers' questions.  Thinks would get unorganized pretty quickly if I mixed up my personal accounts with this one.  As an example, I wouldn't want people calling me at work seeking free consultations about the subject matter on this blog (especially visa issues).
Now let me explain the purpose of this website:
This blog is for Westerners who are interested in meeting a Filipina, marrying her, and loving her for a lifetime.  Please go elsewhere if you have less honorable intentions.
A Filipina would make an excellent choice for a wife if you can find the right one for you. I know this because I married one myself and I've never been happier.
But before I married I saw (and experienced) the good, the bad and the ugly of the whole "internet dating" thing between Filipinas and Westerners. I encountered my fair share of scammers, and some of these bad experiences actually inspired me to start this blog.
I want to help you have a good experience should you choose to seek a Filipina for marriage, and I'll give you some practical steps. I'll also teach you some things about Filipino culture and the visa process along the way.
Visit Joe Smith on Google+ or contact me with any questions.